Template Specialist, Lawyaw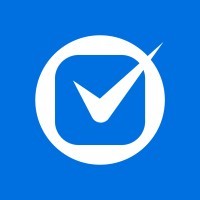 Clio
Multiple locations
Posted on Friday, November 3, 2023
Summary:
We are currently seeking a new Template Specialist to join our Lawyaw team. This role is available to candidates across Canada (excluding Quebec) and the United States (some exceptions may apply).
What your team does:
Acquired by Clio in 2021, Lawyaw is a SaaS platform focused on increasing convenient access to legal services with technology. Our platform solves a fundamental gap in the current legal automation market by making it easy to incorporate programmable documents into digital legal workflows. We work with more than 1,500 law firms, legal aid organizations and non-profits to generate more than 40,000 legal documents per day, which helps our users save time and reduce errors on routine legal drafting and court forms. Our tools are being used to help people more conveniently access their rights and legal protections, and our team is growing quickly.
Who you are:
You are excited about technology and the impact that it can have to transform the legal experience for all. You have demonstrated legal experience. You appreciate the pain points and challenges facing busy legal professionals. You are able to understand and communicate the nuances of different legal work flows. You interact easily, kindly, and professionally with all manner of individuals from various backgrounds and cultures. You are genuinely empathetic and seek ways to help your customers and develop meaningful connections. You have a problem solver mentality and enjoy digging into complex issues. You are looking for a position with growth potential at a company that will treat you with dignity and respect. Salary commensurate with experience.
What you'll work on:
Growing, managing, and updating a high-volume and quickly growing digital library of court forms, legal templates, and other legal content;

Expanding Lawyaw's legal content library across the United States, Canada, and other international jurisdictions;

Initiating and maintaining productive and professional communications with Lawyaw customers about their practice needs and preferences to develop meaningful customer relationships;

Developing and maintaining expert skill-levels with the Lawyaw platform, all of Lawyaw's tools, and Lawyaw's integration with Clio Manage;

Being responsible for balancing speed, quality, and consistency of template design;

Advocating internally for our customers by understanding their needs, nuances, and root causes of their problems;

Breaking down complex concepts into smaller, more manageable pieces;

Leveraging metrics to drive template design and measure product success;

Being able to adapt your process to the needs of the situation;

Coaching and teach new Lawyaw customers how to use of Lawyaw while always looking for new ways to help customers get more value;

Developing and maintaining quality standards across content libraries to ensure a consistent and frustration-free customer experience;

Documenting and recreating customer issues to help troubleshoot.
What you may have:
3+ years of legal experience and/or training at a paralegal or higher level;

Technical aptitude with ability and desire to learn new technologies;

A strong understanding of cloud-based legal technologies and a demonstrated understanding of the legal industry and the needs of legal professionals;

Self-motivated and flexible with experience in a fast-paced environment, including managing multiple projects and competing priorities;

Able to work successfully in a collaborative or team environment;

Well-organized, reliable, and resourceful;

Excellent communication skills;

Strong and demonstrable logical reasoning and analytical thinking abilities;

Humility plus strong opinions that are loosely held;

Genuine empathy, strong interpersonal skills and ability to make customers feel appreciated and valued;

Adaptable: willing to adopt new procedures, methods, or softwares on short notice;
Serious Bonus points if you have:
Juris Doctor or equivalent degree from an accredited law school preferred.
What you will find here:
Compensation is one of the main components of Clio's Total Rewards Program. We have developed a series of programs and processes to ensure we are creating fair and competitive pay practices that form the foundation of our human and high-performing culture.

Some highlights of our Total Rewards program include:

The expected salary range* for similar roles within Clio is: 63,700 - 109,200 CAD

Competitive, equitable salary with top-tier health benefits, dental, and vision insurance

Hybrid work environment, with encouragement for local Clions (Vancouver, Calgary, Toronto, and Dublin) to be in office min. once per week on our Anchor Day.

Flexible time off policy, with an encouraged 20 days off per year.

$1800 per year towards wellness and a $500 work from home stipend at the start of employment

$2000 annual counseling benefit

RRSP matching and RESP contribution

Clioversary recognition program with special acknowledgement at 3, 5, 7, and 10 years
*Please note that the expected new hire salary range provided is derived from a group of like roles within Clio. The final offer amount for this role will be dependent on geographical region, applicable experience, and skillset of the candidate.
Diversity, Inclusion, Belonging and Equity (DIBE) & Accessibility
Our team shows up as their authentic selves, and are united by our mission. We are dedicated to diversity, equity and inclusion. We pride ourselves in building and fostering an environment where our teams feel included, valued, and enabled to do the best work of their careers, wherever they choose to log in from. We believe that different perspectives, skills, backgrounds, and experiences result in higher-performing teams and better innovation. We are committed to equal employment and we encourage candidates from all backgrounds to apply.
Clio provides accessibility accommodations during the recruitment process. Should you require any accommodation, please let us know and we will work with you to meet your needs.
Learn more about our culture at clio.com/careers