Workplace Experience Coordinator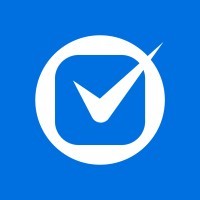 Clio
Administration
Vancouver, BC, Canada
Posted on Friday, November 3, 2023
Summary:
Who you are:
The Workplace Experience Coordinator is every employee and guest's first impression of our Workplace Experience Team and Clio. This pivotal role significantly influences the overall employee experience from the front office interactions to facility maintenance and the organization of employee events. We are looking for an entrepreneurial spirit who excels as a connector. This role will appeal to a responsible individual who is creative, high energy, outgoing and enjoys people and creating an exciting environment for employees and guests alike.
What your team does:
The Workplace Experience Team supports all Clions in the pursuit of productive, comfortable, and flexible places to work by (1) building inspiring and functional office spaces that facilitate individual work, team connections, and onsite events, and (2) by supporting those who work from home in creating their own personal and productive work space.
Due to the nature of this role, the Workplace Experience Coordinator is required to be in office Monday-Friday.
What you'll work on:
Front office management and reception, including visitor and employee sign-in and access systems, mail management, and all other shipping/receiving;

Orienting employees and guests to the space through conducting site tours and wayfinding;

Maintenance of office space, ensuring they are well-stocked, clean, and welcoming; including light cleaning of communal spaces

Identifying facility deficiencies, coordinating repairs, and tracking deficiency status

Supporting in regular facility inspections, keeping up-to-date facility inspection records, and coordination with building services for repairs and maintenance

Assisting with planning, coordination, and communication of internal and external events, including company meetings, monthly mixers, holiday parties, and team socials/on-sites

Collaborating with cross-functional teams, including People, IT, and OCEO, to ensure workplace policies and programs are executed and aligned with business objectives

Regular facility inspections to ensure all mechanical, electrical, and structural systems are operational

Supporting the physical security of Clio's office ensuring secured systems are operational, site access badges are managed, and liaising IT/Security team as needed

Assisting with OH&S program coordination, including maintenance of OH&S records

Assisting with workplace technology systems, including AV equipment, and video conferencing systems

Liaising with vendors for F&B, socials, and office supplies

Tracking and processing workplace experience expenses through internal software programs

Collecting and upkeeping data to measure the effectiveness of workplace experience programs
What you may have:
1-3 years of experience in a Front Desk/Workplace Experience role

Collaborative and self-starter mindset

Strong interpersonal skills and capacity to develop trust

Great attention to detail with a 'Marie Kondo' love of organization

A passion for creating unique and collaborative experiences

Comfort with new technologies and tools
Serious bonus points if you have:
2-4 years of experience in a customer facing or hospitality role

Event planning experience

Spreadsheet mastery
What you will find here:
Compensation is one of the main components of Clio's Total Rewards Program. We have developed a series of programs and processes to ensure we are creating fair and competitive pay practices that form the foundation of our human and high-performing culture.

Some highlights of our Total Rewards program include:
The expected salary range* for similar roles within Clio is: $51,000 - $74,700

Competitive, equitable salary with top-tier health benefits, dental, and vision insurance

Hybrid work environment, with encouragement for local Clions (Vancouver, Calgary, Toronto, and Dublin) to be in office min. once per week on our Anchor Day.

Flexible time off policy, with an encouraged 20 days off per year.

$1800 per year towards wellness and a $500 work from home stipend at the start of employment

$2000 annual counseling benefit

RRSP matching and RESP contribution

Clioversary recognition program with special acknowledgement at 3, 5, 7, and 10 years
*Please note that the expected new hire salary range provided is derived from a group of like roles within Clio. The final offer amount for this role will be dependent on geographical region, applicable experience, and skillset of the candidate.
Diversity, Inclusion, Belonging and Equity (DIBE) & Accessibility
Our team shows up as their authentic selves, and are united by our mission. We are dedicated to diversity, equity and inclusion. We pride ourselves in building and fostering an environment where our teams feel included, valued, and enabled to do the best work of their careers, wherever they choose to log in from. We believe that different perspectives, skills, backgrounds, and experiences result in higher-performing teams and better innovation. We are committed to equal employment and we encourage candidates from all backgrounds to apply.
Clio provides accessibility accommodations during the recruitment process. Should you require any accommodation, please let us know and we will work with you to meet your needs.
Learn more about our culture at clio.com/careers