Senior Data Engineer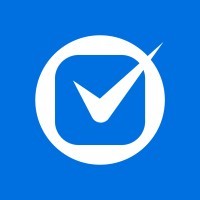 Clio
Data Science
Multiple locations
Posted on Wednesday, October 18, 2023
Summary:
We are currently seeking a Senior Data Engineer to join our rapidly growing engineering team. This role is for someone who is passionate about building innovative data solutions and being exposed to new challenges and technologies while making an impact. This role is available to candidates across Canada, excluding Quebec.
What your team does:
Our data engineering team is driven to deliver an incredible experience to our customers. As a Data Engineer at Clio, you will build data pipelines and data warehouses from scratch, as well as make data sets accessible to our partner teams by writing great production code. We move quickly, work with new state of the art technologies, and are motivated by solving complex problems.
A day in the life might look like:
Deliver data pipelines, architectures and data sets through in-depth knowledge of Model and Design of DB schemas for read and write performance

Implement data ingestion techniques (real time and batch) using best practices in data modeling, ETL/ELT processes by leveraging AWS technologies and big data tools

Design, build, and maintain data transformation pipelines consolidating various data sources (streaming or batch) into specific Data Lakes / Data Warehouses

Collaborate with engineers to help adopt best practices in data system creation, data integrity, test design, analysis, validation, and documentation

Develop prototype or "proof of concept" implementations of projects where the technical solution is unknown or unproven
What you may have:
Experienced software development professional who has deep understanding of data engineering principles and experience leading data engineering projects

Display proficiency in at least one major language (e.g. Python, Scala, Ruby) and SQL, as well as strive to write elegant and maintainable code, and feel comfortable picking up new technologies

Hands on experience with cloud data analytics services (AWS is preferred)

Experience with streaming and batch big data tools: Hadoop, Spark, Kafka, Airflow

Experience working with dbt

Advanced data warehousing experience working with Redshift or similar

Experience building data pipelines and the infrastructure required to deploy data models and dashboards that allow data visualization

Exceptional collaboration and communication skills and ability to derive clarity in ambiguous environments

You are an advocate for the data trustworthiness and product excellence of the data platform you build

You are a self-starter and can drive projects with minimum supervision

You mentored junior developers and are invested in their growth
Diversity, Inclusion, Belonging and Equity (DIBE) & Accessibility
Our team shows up as their authentic selves, and are united by our mission. We are dedicated to diversity, equity and inclusion. We pride ourselves in building and fostering an environment where our teams feel included, valued, and enabled to do the best work of their careers, wherever they choose to log in from. We believe that different perspectives, skills, backgrounds, and experiences result in higher-performing teams and better innovation. We are committed to equal employment and we encourage candidates from all backgrounds to apply.
Clio provides accessibility accommodations during the recruitment process. Should you require any accommodation, please let us know and we will work with you to meet your needs.
Learn more about our culture at clio.com/careers