Senior Systems Engineer (Developer Tooling)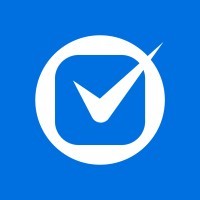 Clio
Software Engineering
Multiple locations
Posted on Thursday, October 12, 2023
Summary:
Do you hate seeing folks use tools built like they were from the stone age? Is weeding out more builds per hour your passion? Do you put the productivity into the Developer Experience role? If you answered yes to all of these, then do we have the opportunity for you at Clio!
We are currently seeking a Senior Systems Engineer, Production to join our platform team. This is a remote position. This role can be performed from one of our Canadian offices, remotely across Canada, or a combination of both. Some exceptions may apply.
A day in the life might look like:
Collaborating with software developers to refine and improve local development tooling, ensuring a smooth start-to-ship experience.

Overseeing the CI/CD processes, ensuring security, reliability and performance

Proactively enhancing our observability to ensure top-tier reliability.

Leading technical discussions and initiatives, becoming a driving force in improving developer efficiency and experience.

Mentoring team members, sharing expertise, and conducting knowledge sessions to uplift everyone's skill set.
You may be a fit for this role if:
You deeply understand the DevOps process and the software development lifecycle and constantly think of ways to improve it.

You're self-driven, eager to learn, and excel at breaking down complex problems.

You communicate clearly, whether it's through text, voice, or in person.

An innate sense of curiosity drives you, prompting you to always ask the "whys" behind issues. Collaboration is key for you, and you gather the necessary context to inform your decisions. Assisting team members in challenging situations is second nature to you.
What you may have:
This is not a check-list to be satisfied. If you have experience or interest in some of these areas, we'd love to hear from you and encourage you to apply.
Experience supporting local development in a distributed services architecture. Experience with containerization technologies, especially Docker.

Experience with CI-CD systems, such as Buildkite, ShipIt, GitHub Actions, or Azure DevOps. Both in with the pipelines as well as the creation, configuration and maintenance of these systems as a whole

Experience administering cloud resources on common cloud providers (AWS, Azure, Google Cloud) using automated resource configuration and provisioning tools.
Serious bonus points if you have:
Experience with Kubernetes.

Experience managing AWS resources with Terraform.

Experience managing AWS resources with Terraform. Experience scripting with BASH.

Development experience in Ruby or GoLang.
Diversity, Inclusion, Belonging and Equity (DIBE) & Accessibility
Our team shows up as their authentic selves, and are united by our mission. We are dedicated to diversity, equity and inclusion. We pride ourselves in building and fostering an environment where our teams feel included, valued, and enabled to do the best work of their careers, wherever they choose to log in from. We believe that different perspectives, skills, backgrounds, and experiences result in higher-performing teams and better innovation. We are committed to equal employment and we encourage candidates from all backgrounds to apply.
Clio provides accessibility accommodations during the recruitment process. Should you require any accommodation, please let us know and we will work with you to meet your needs.
Learn more about our culture at clio.com/careers