Email Marketing Manager (12-Month Contract)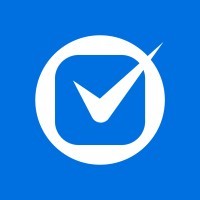 Clio
Marketing & Communications
Multiple locations
Posted on Saturday, October 7, 2023
Summary:
We are currently seeking an Email Marketing Manager to join our Marketing Operations team in Toronto, Vancouver, Calgary, or remotely across Canada, excluding Quebec. This is a 12-Month Contract position.
What your team does:
The Marketing Operations team is the center of operational excellence on Clio's marketing team. It is a centralized operational function with responsibilities of campaign execution, database management and segmentation, reporting and insights, email marketing, and Martech management. We build best in class automations that drive a high performing marketing team. We collaborate closely with the RevOps, SalesOps, BizOps, and CSOps teams across the business to deliver cross-functional initiatives.
Who you are:
Reporting to the Senior Manager, Marketing Operations, the Email Marketing Manager is the primary owner of our email program and is responsible for strategy, execution, optimization, and reporting. The successful candidate will be able to work at both strategic and tactical levels working to bring campaigns to life to drive desirable customer experience and business outcomes.
What you'll work on:
Strategy & Management

Own our nurture strategy and roadmap

Own email planning and prioritization

Lead our email marketing squad to fulfill all email marketing campaigns executions and hit respective KPI's

Translate project requirements into executable project plans

Encourage and facilitate collaboration. Develop and update email processes that reduce friction and improve outcomes.

Manage and communicate shifting priorities to ensure projects reach completion by targeted due dates

Identify potential risks and remove any roadblocks

Track project dependencies, breakthroughs, performance metrics, and dashboards for regular status reports to team leadership

Drive email channel performance through effective strategy, content, segmentation, and personalization to achieve business objectives (sales, customer experience outcomes, etc.)

Own the email marketing process end-to-end

Manage and update the email marketing calendar to ensure that all plans are in conjunction with marketing efforts and deadlines

Get creative with discovering new engagement strategies

Leading strategic planning and retrospective meeting

Grow the email subscriber base and collaborate with teams on initiatives to grow our marketable database​
Data & Measurement

Own performance against key top-line business KPIs including lead-to-opp and product activation

Analyze data: Using marketing attribution/ BI tools to gain insights into campaign effectiveness, identifying trends, and make data-driven decisions for continuous improvement

Responsible for applying all appropriate tags (i.e. UTM) to track campaigns for analysis

ROI analysis: Evaluate the return on investment for email marketing efforts, attributing revenue and conversions to specific campaigns or segments.

Determine & managing email marketing KPIs to hit revenue goals.

Collaborate with the business to ensure compliance with privacy laws, like CAN-SPAM, CASL, and GDPR
​
Experimentation & Optimization

Establish annual testing roadmap in service of improvement of business metrics

Test design and execution: Develope testing hypotheses, create experimental designs, and implement A/B tests or multivariate tests to optimize email elements and strategies.

Data analysis: Analyze test results to draw meaningful conclusions, identify winning variations, and share insights for future optimizations.

Continuous improvement: Apply insights from experiments to refine email marketing strategies, content, and tactics, aiming for better engagement, conversion rates, and customer experience.

Staying updated: Keep abreast of industry trends, new technologies, and best practices in email marketing to identify opportunities for innovation and experimentation.

Proactively identify opportunities to improve funnel metrics
​
Execution

Spend 20% of your time executing on MarOps tasks which includes building complex nurture programs in a Marketing Automation Platform.

Collaborate with the rest of the MarOps team on the building of emails.

Assist the MarOps team on the administration of Marketing Automation Platform and other technologies, and other MarOps tasks as needed.
What you may have:
5+ years experience developing and automating email and nurture programs

Excellent with data segmentation and reporting, and know how to use data to drive business decisions

Demonstrated track record in developing and executing A/B tests, analyzing and translating data into business and consumer insights

Strong results orientation, proven record performing to aggressive growth targets

Strong interpersonal skills to collaborate effectively within a cross-functional team and a variety of skill sets

Experience coaching and supporting team members

Flexibility and ability to work in a fast paced and dynamic environment

3+ years experience with a marketing automation platforms (Marketo, Eloqua, Salesforce Marketing Cloud)

2+ years experience with Salesforce
Serious bonus points if you have:
Proficiency with HTML and CSS

Previous experience working at a high growth SaaS company

Marketo certified

Salesforce certified
Diversity, Inclusion, Belonging and Equity (DIBE) & Accessibility
Our team shows up as their authentic selves, and are united by our mission. We are dedicated to diversity, equity and inclusion. We pride ourselves in building and fostering an environment where our teams feel included, valued, and enabled to do the best work of their careers, wherever they choose to log in from. We believe that different perspectives, skills, backgrounds, and experiences result in higher-performing teams and better innovation. We are committed to equal employment and we encourage candidates from all backgrounds to apply.
Clio provides accessibility accommodations during the recruitment process. Should you require any accommodation, please let us know and we will work with you to meet your needs.
Learn more about our culture at clio.com/careers