Junior Accountant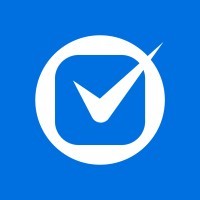 Clio
Accounting & Finance
Vancouver, BC, Canada
Posted on Friday, October 6, 2023
Summary:
We are currently seeking a Junior Accountant to join our Finance team in Burnaby or Calgary. Candidates have the option to work remotely or in-office or a combination of both.
What your team does:
Our Finance team is hyper-focused on becoming one of the most high performing teams in the world. That means we work hard, play for keeps, and dedicate ourselves to making sure #TeamMoney thrives as we scale. You will be joining a high performing and hard-working team that values having fun at work. We strive to meet our deadlines, but as with all accountants - we worship balance as well. Your position will be an integral part of the team.
Who you are:
We're expanding quickly and seeking a Junior Accountant to support our accounts payable and month-end close tasks. You'll be working with a team that values excellence and initiative. We reward people who work hard, and we're looking for people who are passionate about Accounting & Finance and want to make an impact.
What you'll work on:
Perform monthly bank reconciliation activity through verification of accounts regarding cash at hand and cash at bank;

Download the bank statement, tally the bank transactions with receipts/ payment details, bifurcate the transactions and complete the accounting;

Monitor all banking activities weekly in order to detect irregularities;

Manage the accounts payable inbox, scan invoices and statements, and all supporting documentation as necessary;

Manage electronic accounting documents, which includes: invoices, receipt documentation, vendor banking information, vendor credit applications and other ad-hoc corporate documents;

Own the invoice approval process by coordinating with various departments to ensure all invoices are properly approved;

Code invoices and employee expense reports to correct GL accounts in a timely and accurate manner;

Manage the creation and maintenance of vendor records;

Reconcile vendor statements and communicate with vendors and/or internal departments regarding discrepancies or issues;

Prepare weekly payment runs, which includes: cheque, wire, EFT, ACH, SEPA and BACs payments;

Perform semi-monthly credit card reconciliations, by working with stakeholders across the Company to ensure the accuracy, timeliness, and proper documentation of all charges incurred;

Manage the prepaid expense schedule;

Identify opportunities to improve processes and efficiencies and provide recommendations on potential cost saving opportunities; and,

Support other Finance team members with the month-end close and other ad-hoc projects.
What you may have:
Exceptional attention to detail;

Bachelor's Degree in accounting or finance preferred;

CPA program completed or in progress preferred;

Previous AP experience is an asset, but not necessary;

A team player attitude;

An intermediate proficiency with Excel;

A passion for your ability to deliver accurate results.
Serious bonus points if you have:
Experience using software such as NetSuite and Nexonia is a plus!
Diversity, Inclusion, Belonging and Equity (DIBE) & Accessibility
Our team shows up as their authentic selves, and are united by our mission. We are dedicated to diversity, equity and inclusion. We pride ourselves in building and fostering an environment where our teams feel included, valued, and enabled to do the best work of their careers, wherever they choose to log in from. We believe that different perspectives, skills, backgrounds, and experiences result in higher-performing teams and better innovation. We are committed to equal employment and we encourage candidates from all backgrounds to apply.
Clio provides accessibility accommodations during the recruitment process. Should you require any accommodation, please let us know and we will work with you to meet your needs.
Learn more about our culture at clio.com/careers