Senior Director, Data Science and Analytics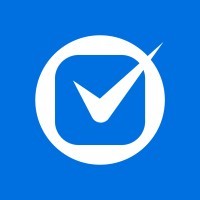 Clio
Sales & Business Development, Data Science
Multiple locations
Posted on Friday, October 6, 2023
Summary:
Imagine being the Senior Director, Data Science and Analytics at Clio, the legal software company that is on a mission to revolutionize the legal experience for everyone. In this role, you will be the driving force behind establishing a centre of excellence for all things data, and will lead a team of Data Scientists and Business Intelligence Analysts to provide insights that directly impact access to legal services, provide lawyers with the freedom to practice the way they want, and ensure that underrepresented groups in our society get the advocacy they deserve.
As the most senior data and analytics leader at Clio, you will work hands-on with your team as a builder to change how we leverage data and define the challenges and opportunities that will spearhead our short-term and long-term strategies. Your focus will not only be on solving business problems, but also on transforming the Data team and empowering the entire organization to make impactful, data-driven decisions. You will help establish a process for data governance, ensuring that we use data ethically and transparently, to make the best decisions for our clients and the business.
Your insights will be instrumental in helping Clio transform the legal experience for all. Join us and be part of the team that is breaking new ground and shaping the future of the legal and judicial system.
What you'll work on:
Build and implement a data strategy that is clear and drives alignment across the business.

Leading & mentoring a team of Data Scientists and Business Intelligence Analyst to have success as a team and develop professionally as individuals.

Roll up your technical sleeves and deep dive into machine learning, clusterings, regression, pattern analysis, predictive analytics/models, advanced statistical methodology, natural language processing and business intelligence infrastructure to help your team and the business better understand what is possible

Serve as a strategic partner for senior leaders & executives

Share insights developed by you and your team to inform strategic decision-making regarding:

Product innovation, roadmap and strategy

Go-to-market strategy

International strategy

Brand and marketing strategy, including thought leadership

Revenue strategy

M & A

Customer Success

Collaborate with leaders in our data engineering team to develop a unified data infrastructure roadmap.

Collaborate with functional analytics leaders and teams to offer best practices on data visualization, modelling, metrics definitions etc.

Create a centre of excellence, a single source of truth that allows teams and individuals to conduct their own research and design experiments.

Be an expert voice on the senior leadership team on understanding Clio's business metrics including GTM, Product and Financial metrics.

Create a Data Science and BI Roadmap
About you:
Bachelor's degree in Computer Science, Information Systems, Statistics or a related field.

Excellent facilitation, written and verbal communication skills. Converting complex analysis into actionable insights.

Experience building and scaling a data function from the ground up in a high-growth environment.

Empathic and emotional intelligence to lead a diverse team at varying stages of their careers, grooming individuals and doing 1:1's to reach their full potential.

Experienced in building, growing and managing data science and business intelligence teams, leading data intelligence and product analytics, data mining, productization of data powered solutions.

Experience with reporting and visualization tools such as Looker, QuickSight, Tableau, Power BI and other BI tools.

Experience with SQL skills, Python or R, DBT

Experience with Redshift, snowflake

Hands-on experience in statistics and machine learning, both in building and maintaining models as well as coaching and helping analysts choose the right methods to solve the problem at hand

Advanced knowledge of data models, infrastructure and data architecture

Comfort with ambiguity, evolving priorities, and an ability to lead a team and operate autonomously

Ability to explain technical analyses to non-technical audiences

Strong storytelling skills with the ability to coach and teach best practices
Bonus points for:
Advanced degree (MBA, PhD, Masters) in a technical field

Experience conducting research or analytics regarding the legal profession

SaaS Experience

Experience in developing data solutions for cloud-based platforms such as AWS, Azure, or Google Cloud.

High level of business acumen obtained through professional experience or certification MBA, CFA, PMM
Diversity, Inclusion, Belonging and Equity (DIBE) & Accessibility
Our team shows up as their authentic selves, and are united by our mission. We are dedicated to diversity, equity and inclusion. We pride ourselves in building and fostering an environment where our teams feel included, valued, and enabled to do the best work of their careers, wherever they choose to log in from. We believe that different perspectives, skills, backgrounds, and experiences result in higher-performing teams and better innovation. We are committed to equal employment and we encourage candidates from all backgrounds to apply.
Clio provides accessibility accommodations during the recruitment process. Should you require any accommodation, please let us know and we will work with you to meet your needs.
Learn more about our culture at clio.com/careers