Gainsight Administrator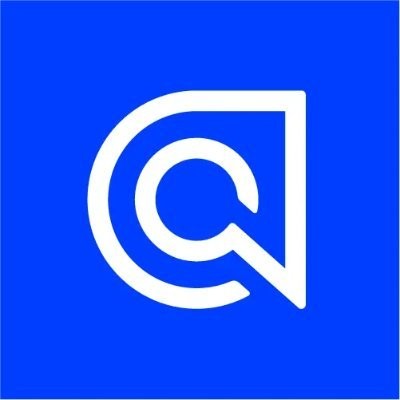 Algolia
Administration
London, UK
Posted on Friday, September 15, 2023
Algolia is looking for an experienced Gainsight Administrator to help drive the effectiveness of our global Customer Success teams with a focus on customer satisfaction, adoption, retention.
As a member of our global Customer Success ("CS") Operations team, the Gainsight Administrator will collaborate with cross-functional business teams to develop CS strategies and craft the associated business requirements. They will translate these requirements into technical designs and implement these in Gainsight, while adhering to systems and data administration best practices. The Gainsight Administrator trains team members and business partners to use the workflows they've set up, teach users best practices, ensure successful technical deployments on a recurring basis, and engage in daily problem solving to ensure the team can use the system productively.
The Gainsight Administrator will act as the technical subject matter expert for Gainsight, focusing on maximizing system efficiencies and team effectiveness to realize the benefits of Gainsight in support of Algolia's business goals.
YOUR ROLE WILL CONSIST OF:
Manage administration functions including but not limited to: user and security management, data object customizations, customer journey programs and outreaches, configurations and integrations.
Assist with data maintenance and governance, imports, exports, and updates using data loader.
Create, manage, and maintain Reporting and Dashboards within Gainsight for the Customer Success Teams and collaborate with internal teams to identify key metrics, data sources, and the frequency and granularity of data feeds
Design business rules that analyze customer data, and trigger actions (CTAs) for the customer success teams to proactively engage with customers based on defined business requirements.
Make recommendations to improve efficiencies through development and adoption of best practices and standard methodologies and procedures.
Develop new business processes in partnership with Customer Success leadership and cross-functional teams, managing the rollout of processes, including thoughtful timing
Support, manage and maintain Survey and outreach efforts controlled via Gainsight
Enhance and update the Gainsight administration documentation.
Monitor system performance, data integrity, and user activity to make recommendations on continuous improvements.
Provide day-to-day end user support to all levels of the organization
YOU MIGHT BE A FIT IF YOU HAVE:
3+ years of experience, or equivalent experience in a relevant field (e.g., Customer Success, operations, business analysis, data analytics, database administration, computer science, data analytics)
Demonstrated rapid, self-driven, experiment-driven learning of unfamiliar systems/software
Experience working in Customer Success, or equivalent understanding of key customer success principles
Proven ability to work cross-functionally to understand business requirements and translate them into effective uses of Gainsight.
Self-starter, demonstrating leadership of owned projects
Excellent written and verbal communication and presentation skills
Demonstrated ability to execute multiple projects from requirements gathering to finish and able to meet deadlines, communicate delays, clarify ambiguous situations.
Gainsight experience as end-user
Gainsight NXT administrator certification
Project Management experience
Experience interacting with senior leadership and managers
Experience in operations for customer success, sales, support, services, or marketing
Experience in data analysis, business intelligence, and design of reports and dashboards
Understanding of data structures, data modeling, and database management
WE'RE LOOKING FOR SOMEONE WHO CAN LIVE OUR VALUES:
GRIT - Problem-solving and perseverance capability in an ever-changing and growing environment.
TRUST - Willingness to trust our co-workers and to take ownership.
CANDOR - Ability to receive and give constructive feedback.
CARE - Genuine care about other team members, our clients and the decisions we make in the company.
HUMILITY - Aptitude for learning from others, putting ego aside.
REMOTE STRATEGY:
Algolia's flexible workplace model is designed to empower all Algolians to fulfill our mission to power search and discovery with ease. We place an emphasis on an individual's impact, contribution, and output over their physical location. Algolia is a high-trust environment and our team members have the autonomy to choose where they want to work and when. We know community comes in many forms and strive to create opportunities for intentional in-person connection in our offices and virtually for our remote colleagues around the world.
We have a global presence with physical offices in San Francisco, NYC, Paris, London, Sydney and Bucharest.
ABOUT US:
Algolia prides itself on being a pioneer and market leader offering an AI-powered, API-First Search & Discovery platform that empowers 17,000+ businesses to compose customer experiences at internet scale that predict what their users want with blazing fast search and web browse experience. Algolia powers more than 30 billion search requests a week – four times more than Microsoft Bing, Yahoo, Baidu, Yandex and DuckDuckGo combined.
Algolia is part of a cadre of innovative new companies that are driving the next generation of software development, creating APIs that make developers' lives easier; solutions that are better than building from scratch and better than having to tweak monolithic SaaS solutions.
In 2021, the company closed $150 million in series D funding and quadrupled its post-money valuation of $2.25 billion. Being well capitalized enables Algolia to continue to invest in its market leading platform, to better serve its thousands of customers–including Under Armor, Petsmart, Stripe, Gymshark, and Walgreens, to name just a few.
WHO WE'RE LOOKING FOR:
We're looking for talented, passionate people to build the world's best search & discovery technology. As an ownership-driven company, we seek team members who thrive within an environment based on autonomy and diversity. We're committed to building an inclusive and diverse workplace. We care about each other and the world around us, and embrace talented people regardless of their race, age, ancestry, religion, sex, gender identity, sexual orientation, marital status, color, veteran status, disability and socioeconomic background.
READY TO APPLY?

If you share our values and our enthusiasm for building the world's best search & discovery technology, we'd love to review your application!